Stevens-Leinweber starts MiTek expansion – adding jobs, space in Tolleson, Arizona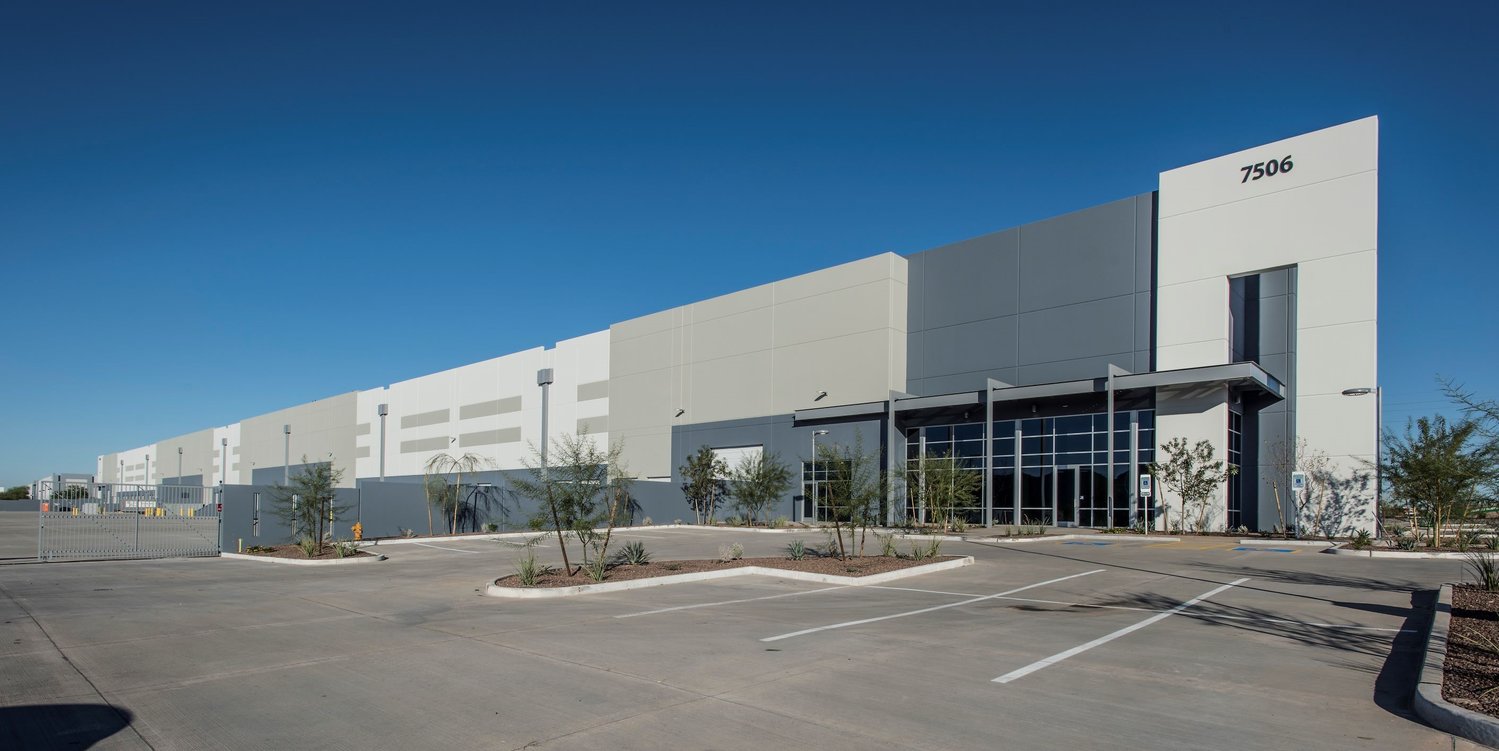 TOLLESON, Arizona, November 5, 2020 – On behalf of developer Merit Partners, Phoenix-based general contractor Stevens-Leinweber Construction (SLC) has been selected to lead a 153,721-square-foot tenant improvement for MiTek that will bring new jobs to metro Phoenix and expand MiTek's local footprint to 412,921 square feet.
Initiated this month, the new MiTek building will add to the company's existing presence at Tolleson Corporate Park with an adjacent facility featuring new Class A office and distribution space.
"As a submarket, Tolleson is experiencing tremendous industrial growth, with even more opportunity on the drawing board," said SLC Director of New Construction Erik Powell. "It is an exceptional location for MiTek to expand its presence, and we are honored to have been selected to lead that charge."
As the project's general contractor, SLC will customize the Tolleson facility with 4,244 square feet of Class A office space, new state-of-the-art dock loading packages, a custom overhead door to manage oversized inventory, and 3,600 amps of additional power to support MiTek's modern distribution effort.
Additional features at the project will include 40' clear height, LED lighting, an evaporative-cooled warehouse with integrated power relief, insulated walls and ceilings throughout and heavy duty Rite Hite dock packages to accommodate the weight of the MiTek steel roll product.
MiTek is a global supplier of services and products to the construction sector. The company currently operates from a 259,200-square-foot building at 7890 W. Lincoln St. Its second building totals 153,721 square feet directly to the west, at 7506 W. Lincoln St.
SLC began improvements on the 7506 building this month, with completion and MiTek move-in expected in February, 2021.
SLC is also the ground-up general contractor for the shell building housing the new MiTek expansion – a 250,000-square-foot, multi-tenant project by developer Merit Partners and leased in part to GP Corrugated, who moved in to 100,000 square feet at the building in mid-2020. The MiTek expansion brings the building to 100 percent leased.
Back to Articles