PTK People & Projects to Know in Commercial Real Estate – 2021 Edition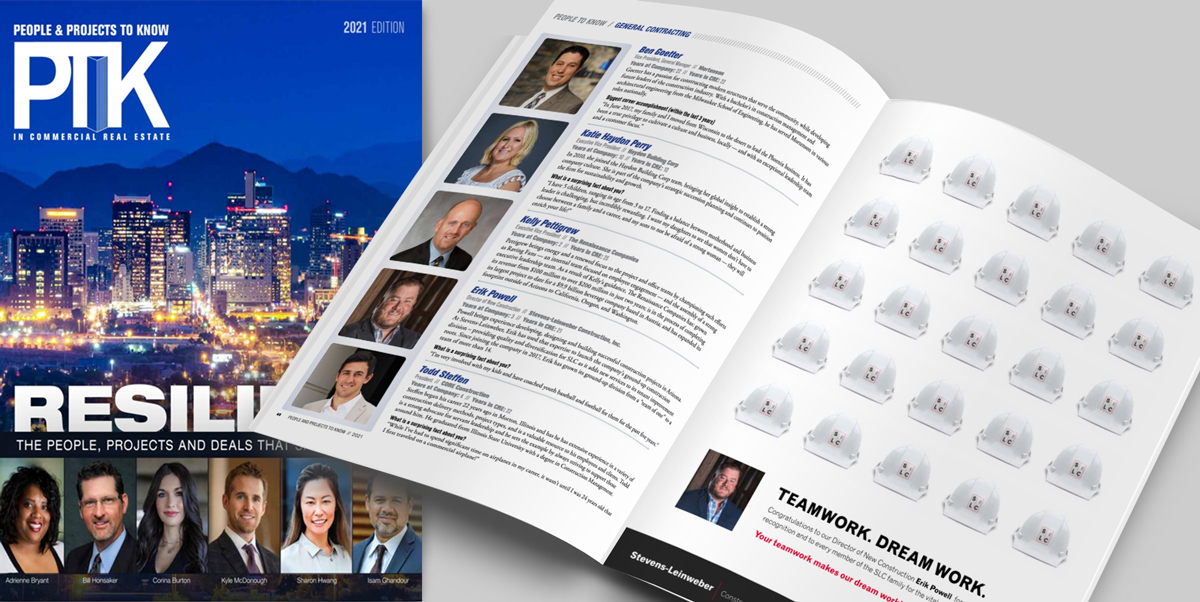 A list of the giants in CRE.
Behind all of it – the nine-figure sales transactions, the buildings rising out of the ground and the companies moving into our community – are people.
Nothing gets done in this industry without visionary people deciding to push the boundaries; analytical people to determine what, when and where is the best time to act; and craftspeople to turn vision and numbers into the hard reality that makes up our world.
In these pages are 119 of the people that are driving and shaping commercial real estate in Arizona. The short snippets that we are running in this magazine tell just a little bit about these people, but only scratch the surface of their background and the work that they do so well.
We're pleased to introduce these people to you, but like their brief write-ups, we're just scratching the surface on the number of talented people that work in our community.
PTK 2021: General Contractors
Erik Powell
Director of New Construction // Stevens-Leinweber Construction, Inc.
Years at Company: 3 // Years in CRE: 21
Powell brings experience developing, designing and building successful construction projects in Arizona. At Stevens-Leinweber, Erik has used that expertise to launch the company's ground-up construction division – providing quality and diversification for SLC as it adds new services to its tenant improvement roots. Since joining the company in 2017, Erik has grown its ground-up division from a "team of one" to a team of more than 14.
Back to Articles