KBC Advisors Begins Infill, Class A Empire 101 Industrial Project in Peoria, AZ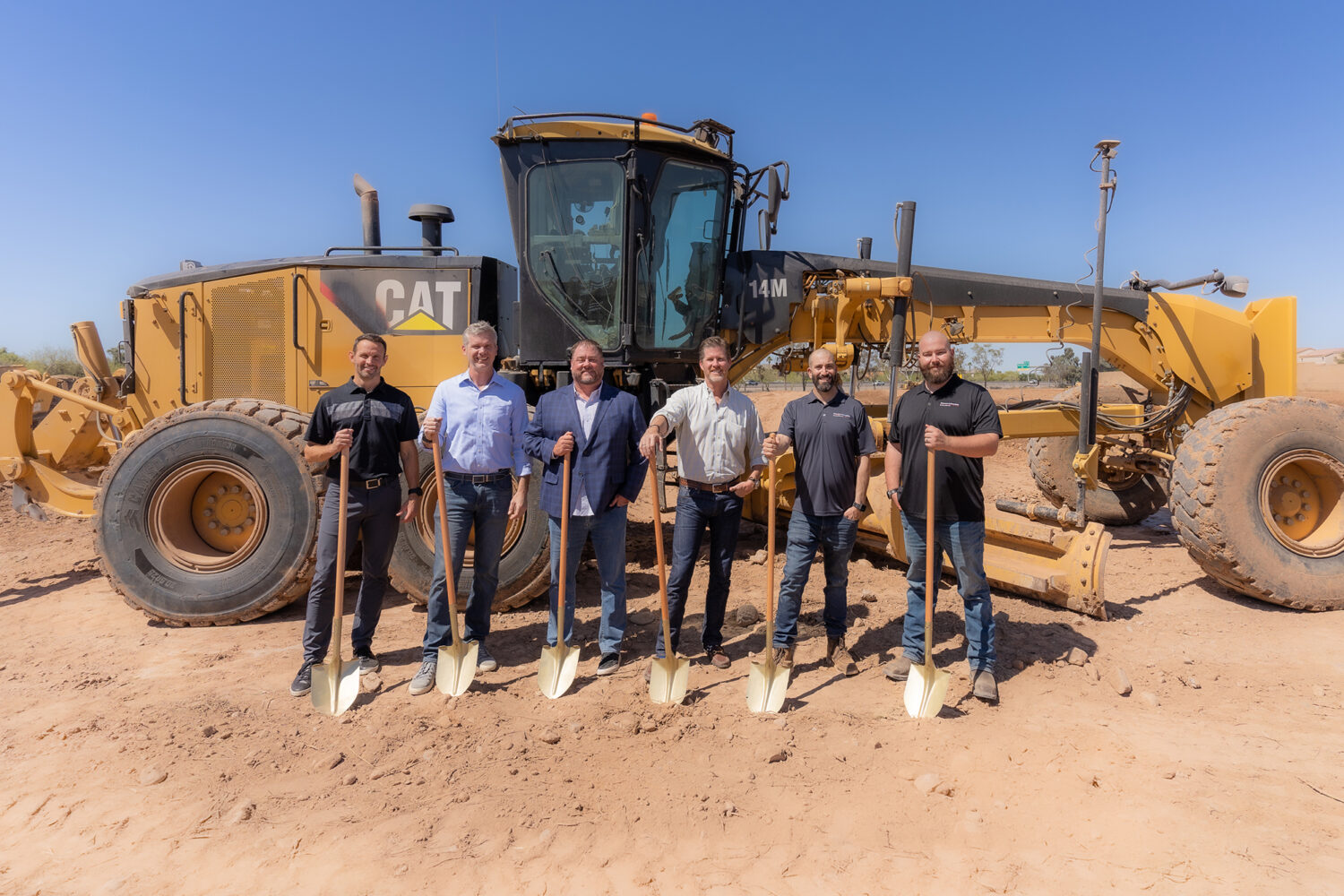 Stevens-Leinweber to build Loop 101-fronting building, located 12 minutes from new TSMC Fab plant
PHOENIX, Arizona, April 20, 2023 – On behalf of KBC Advisors Arizona, Phoenix-based Stevens-Leinweber Construction (SLC) has started construction on Empire 101, a new Class A industrial project fronting the Loop 101 freeway, north of Cactus Road in Peoria, Arizona.
Located just 12 minutes from the new TSMC semiconductor Fab plant and with access to almost 2.5 million residents within a 30-minute drive, Empire 101 represents a significant infill site selection opportunity for industrial tenants seeking strategic space in the metro Phoenix market.
"We were thrilled to acquire this land site in April 2022 and are even more excited to officially begin construction on the project," said KBC Advisors Partner and Arizona market lead Mike Freret. "In metro Phoenix's tightening industrial sector, finding freeway-fronting infill locations like this is rare, but their development is critical to the local supply chain and growth in boom markets like the semiconductor industry. We will put this site to productive use and provide more jobs, closer to home."
When complete, Empire 101 will total 152,134 square feet at 89th Avenue and Sweetwater Road. It will feature 32' clear height, 21 dock doors, generous power, ESFR sprinklers and a fully secured, 185' truck court, as well as a 65,000-square-foot secured yard. The site can park 144 automobiles, expandable to over 200 total spaces.
"KBC has listened to the needs of today's modern industrial user and incorporated those requirements into the Empire 101 construction plan," said Stevens-Leinweber Construction Vice President Erik Powell. "Being able to deliver this type of contemporary product on such a prime infill site is rare. We appreciate the opportunity to contribute."
Stevens-Leinweber Construction serves as Empire 101's general contractor. Deutsch Architecture is the architect. Mike Ciosek and Eric Bell of Kidder Mathews are the building's exclusive leasing brokers.
"Empire 101 will be delivered with HVAC units, electrical panels and office in place, heading off the recent challenges of lead times for equipment and making this space turnkey for a quick move-in," said Ciosek. "The site's large yard storage is also extremely rare and hard to find at a freeway-fronting infill development parcel almost anywhere in the Valley. This will be a highly desirable project."
Empire 101 is located 30 minutes northwest of downtown Phoenix and Sky Harbor International Airport, 15 minutes from Glendale Municipal Airport, and just 12 minutes from the new TSMC Fab plant.
Construction on Empire 101 is underway now, with completion expected in January 2024.
###
About KBC Advisors
KBC Advisors was founded in 2016 with eight employees and a goal of doing things differently. Since inception, the firm has executed on 1+ billion square feet of projects, 2,000+ industrial focused transactions, 350+ build to suit projects, and placed 50+ billion of capital across 150 markets in North America. Today, KBC operates 15 US offices with a 160+ person team and is one of the most active participants in the industrial real estate space. KBC operates a vertically integrated platform with core competencies in development, tenant representation, capital markets, agency leasing and site selection.
About Stevens Leinweber Construction, Inc.
Stevens-Leinweber Construction (SLC) is one of the Valley's most active ground-up and tenant improvement contractors, providing both general contracting and design-build services to SLC clients across the office, industrial, retail and mixed-use sectors. Respected by architects, designers, owners and developers, the company is selected time and again to complete some of the Valley's most prominent projects. Over its 40-year history, SLC has completed more than 9,000 projects in the Phoenix metro area.
Media Contact:
Stacey Hershauer
480.600.0195
Back to Articles