Stevens-Leinweber Marks Anniversary by Recommitting to Quality and Service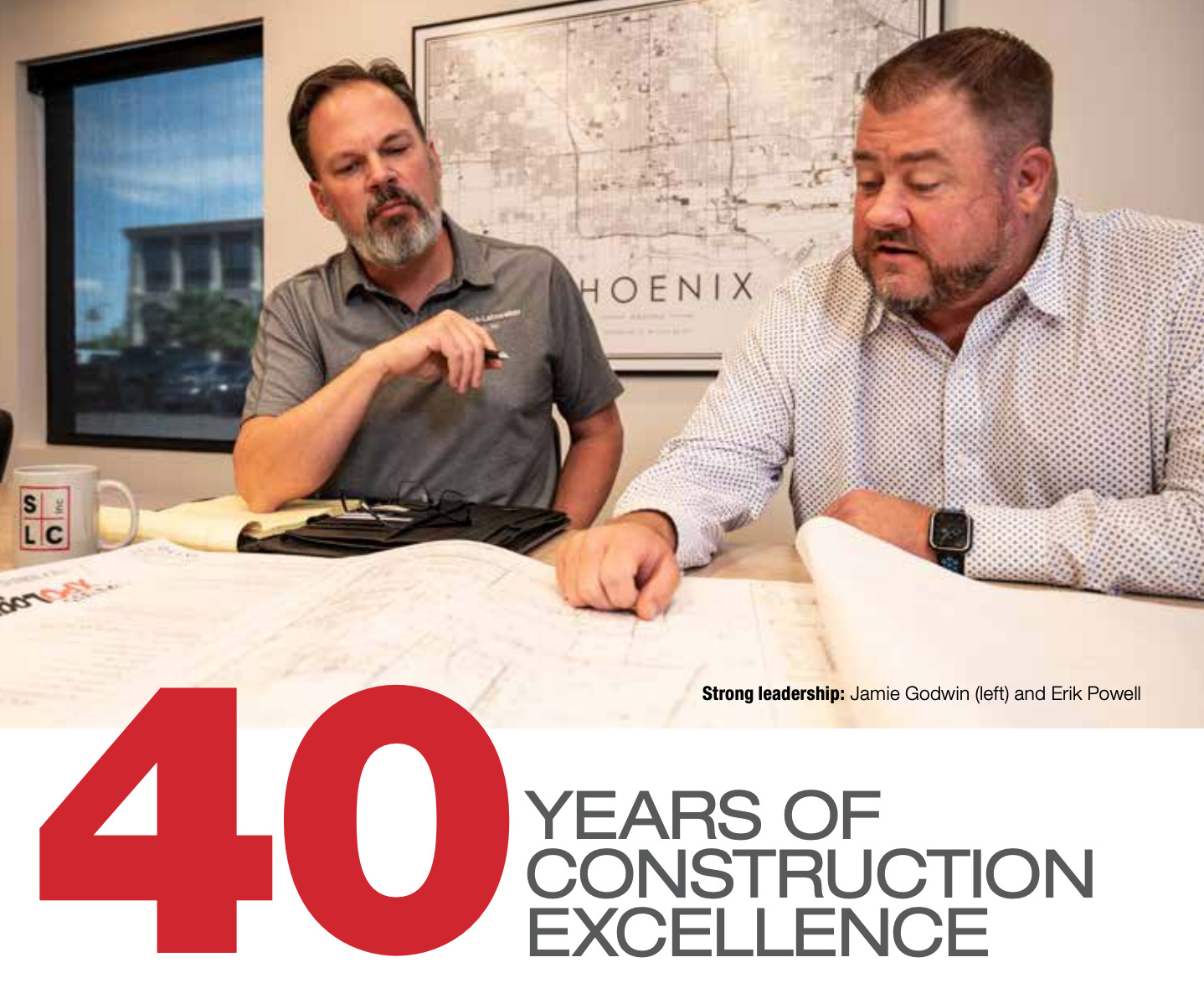 Creating a successful corporate culture can be elusive. For Phoenix-based Stevens-Leinweber Construction (SLC), its values are not only the cornerstone of four decades of growth, they are the catalyst that continues to push the general contractor forward, allowing it to expand into new local market sectors, maintain enviable industry relationships and attract generations of family members.
"Our company is built on 40 years of promises made and promises kept," says Jamie Godwin, president, CEO and owner of SLC. "When you operate this way, there are endless opportunities to modernize and improve, but the basic approach doesn't change. Our anniversary tagline is,'Hard Work, Handshakes, Projects and Partnerships.' That is truly the foundation of who we are, how we've risen to success and how we'll continue to succeed."
Godwin joined SLC in 2014 with an understanding that he would acquire the business through a multiyear purchase agreement. In 2017, he executed the company's launch beyond its tenant improvement (TI) roots to include ground-up office and industrial construction. In the years since, SLC has added more than 4 million square feet of Class A ground-up development to its existing Arizona portfolio of more than 8,500 completed TI jobs. It has millions of additional square feet of ground-up construction in the pipeline and a solid book of tenant improvement work that extends into 2022 and beyond.
Click here to read the full story.
Back to Articles