Stevens-Leinweber begins construction on new Vista College Preparatory campus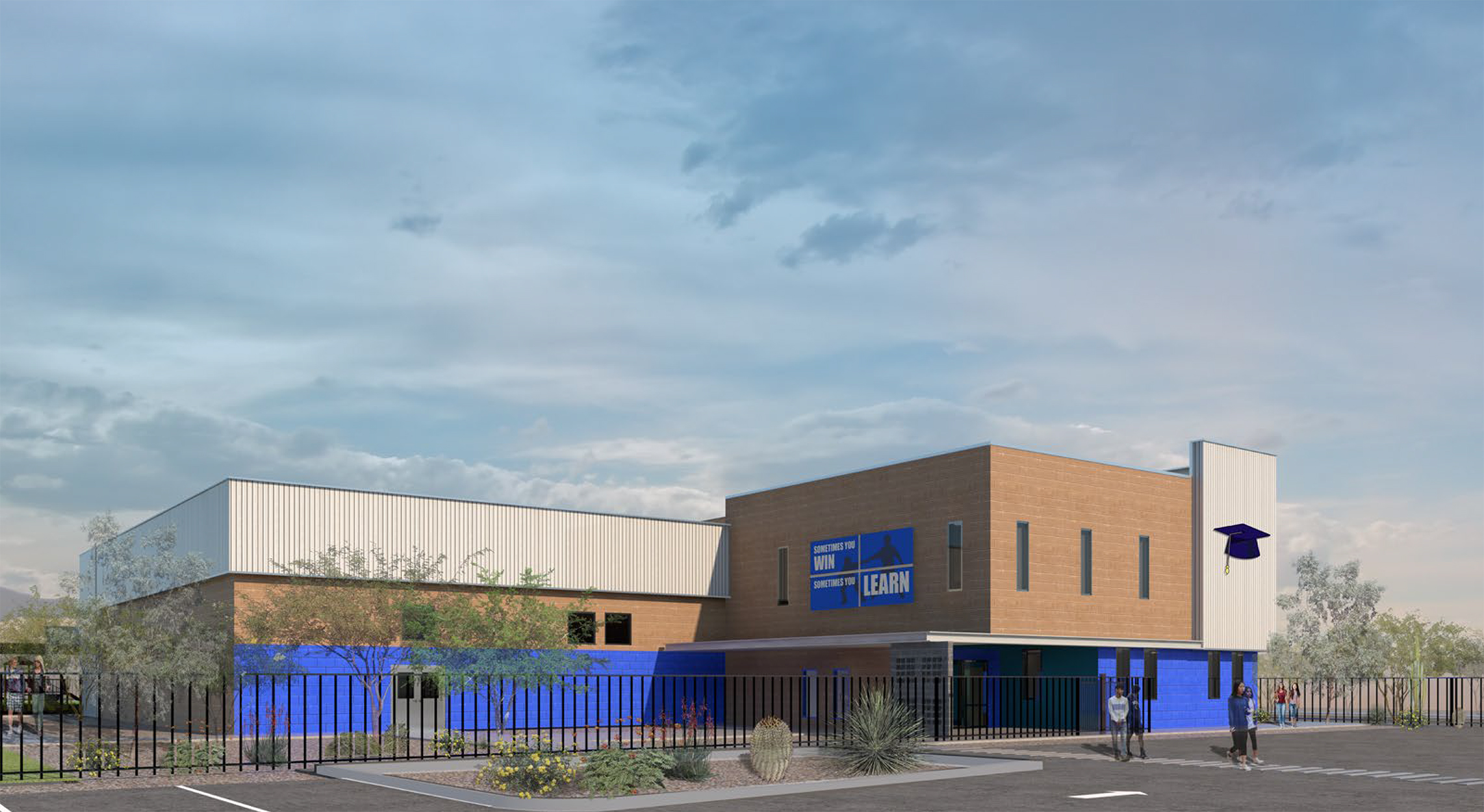 PHOENIX, Arizona, February 6, 2020 – Stevens-Leinweber Construction (SLC), one of the Valley's most active tenant improvement, new construction and design-build contractors, has broken ground on a brand new, built-to-suit Vista College Preparatory campus. The new campus, called VCP-Sueño Park, is Vista's third to complete in the Valley in the past five years. It will provide a free public charter school education for students in grades six through eight.
Located at 1720 N. 45th Ave., at the crossroads of 45th Avenue and McDowell in Phoenix, the new campus follows the Vista College Preparatory (VCP) mission of providing high quality programming and small class sizes to often underserved communities.
Upon its completion in August – in time for the 2020-21 school year – VCP-Sueño Park will total 35,000 square feet on a 3-acre site. It will include 15 classrooms, a main cafeteria, library and administrative offices. The campus will also include an auditorium for VCP's active arts program and mission-specific science classrooms. It will sit adjacent to a new soccer complex for P.E. and athletic uses, and to sister school VCP-Maryvale, providing Sueño Park students with access to a full-size gymnasium.
"Vista is a smart, growing organization with a great sense of community," said SLC Director of New Construction Erik Powell. "We've worked closely with VCP's leadership to incorporate that spirit into all of their campuses with bright, vibrant colors, lots of quality spaces where children can learn and play, and a design that adds to the value of their neighborhoods."
As the project's general contractor, SLC will provide all design-build, construction management and interior completions, with a focus on value engineering to maximize quality while minimizing cost. SLC has served in the same role for all VCP campuses including the VCP-Maryvale elementary school at 45th Avenue and McDowell Road, and the VCP-Hadley elementary school near 7th Avenue and Buckeye Road.
Carhuff + Cueva is the project architect for the new VCP campus.
Back to Articles