Industrial to Watch: Stevens-Leinweber Construction
This year marks an impressive 40th anniversary for Stevens-Leinweber Construction, Inc. (SLC). Committed to best-in-class experiences for their clients, subcontractors and the municipalities in which they work, Jamie Godwin, president, and Erik Powell, vice president, are expecting 2021 to be a record-setting year — not only for tenant improvements, but also for their booming ground-up industrial business.
Read more here (page 35).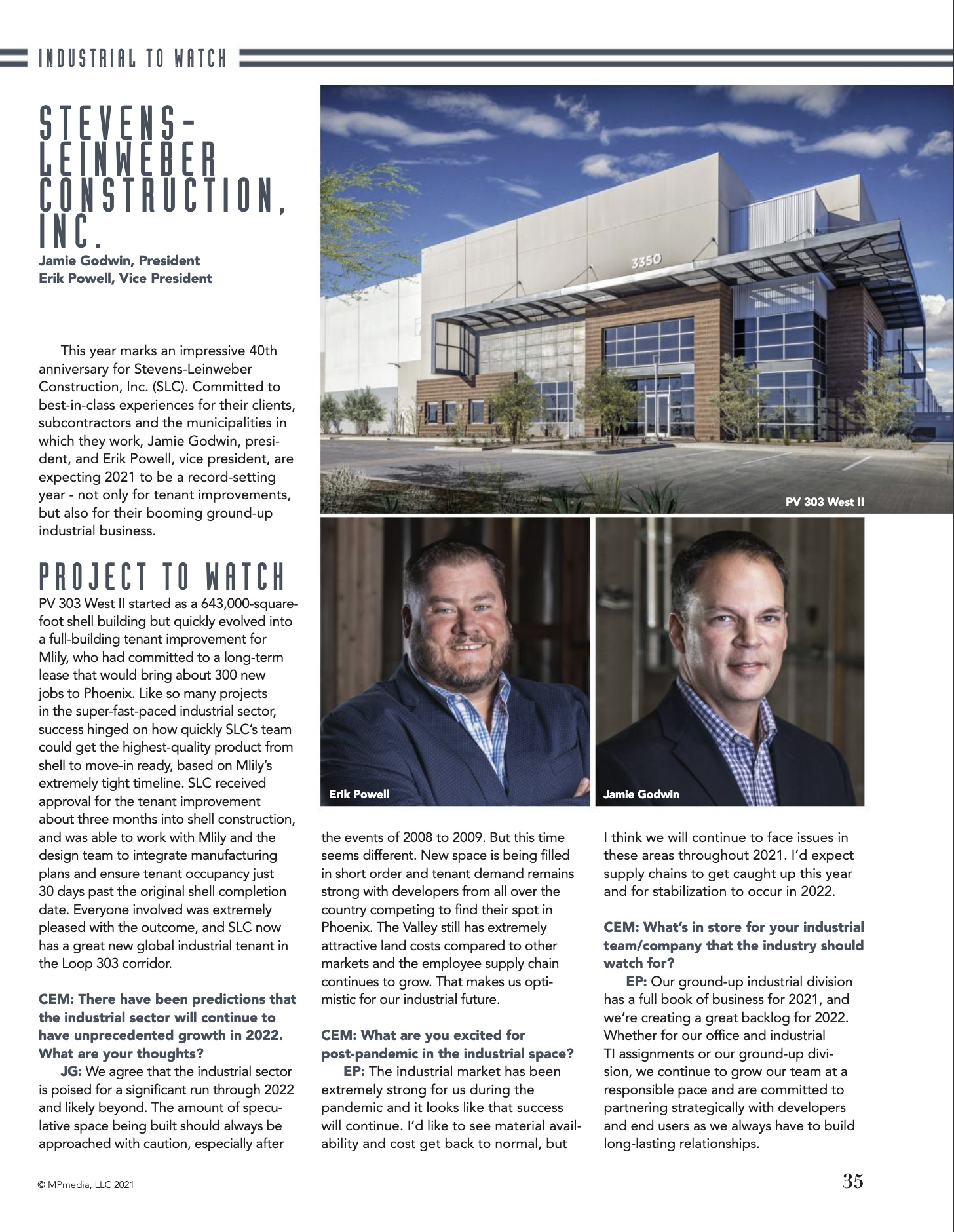 Back to Articles